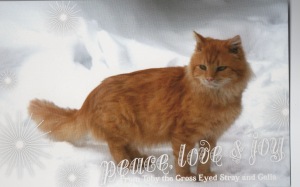 Cat behaviour explained
Cat problems solved
Important cat information
From a cat expert
Welcome to my personal website. I'm a writer and a cat expert. Cats make me laugh and I'm devoted to their welfare. I've written several best selling books about cats. Look me up in Amazon – click here.
My website has free help with cat problems such as peeing in the house, aggression to owners, aggression to other cats, introducing a new cat, and choosing a cat. I want to help humans help cats. Just go to the cats section for this.
During 20 years as the Daily Telegraph pets columnist and pet agony aunt, I dealt with about 100,000 questions on animal behaviour. In order to up my feline knowledge I gained a first class honours degree in applied animal behaviour in 2010. I am starting a new degree to get more knowledge.
I answer cat care questions in Your Cat magazine. I can be found on David the Dogman's programme on Talk Radio Europe – most Saturdays at 10.00am CET. I review serious books about animal behaviour and ecology for The Salisbury Review. I have been working as a cat behaviour counsellor in the Oxfordshire area but I am currently not sure if I will have time to continue this while I study.
I offer a free science-based talk that might be interesting as part of continuing professional development for veterinary staff. This would cover normal cat behaviour and common cat behaviour problems.
Click on Dogs for some basic information on how to find a trainer etc. Click on Other Animals Section for some helpful information about rabbits, hamsters,  guinea pigs and frogs and toads.
There is a section on my books, including The First Ever English Olimpicks and a separate section on standing stones which you will find on the right hand top of this page.
My cat George, blogs about humans at http://george-online.blogspot.com His blog is currently on this website.
Just for fun there is a video of me training Toby (not very well) here
CATS AND WILDLIFE. I spoke in defence of cats  at a Controversial Conservation debate put on by the World Land Trust. I believe that while cats are a danger to birds, wholesale slaughter of cats is not the answer. On islands, combined with the extermination of rats, it may benefit sea birds but should be part of a careful ecological assessment and plan. My powerpoint lecture  cites serious scientific work to defend this opinion. You can listen to my talk here.